Welcome to the March edition of the MergeBase newsletter, where we bring you the latest developments and insights in the world of software supply chain security. In this month's issue, we explore significant industry news, highlight the implications of Gartner's Emerging Tech Impact Radar, delve into the new US Cybersecurity Strategy, and provide an opportunity for you to watch our live event.
Industry News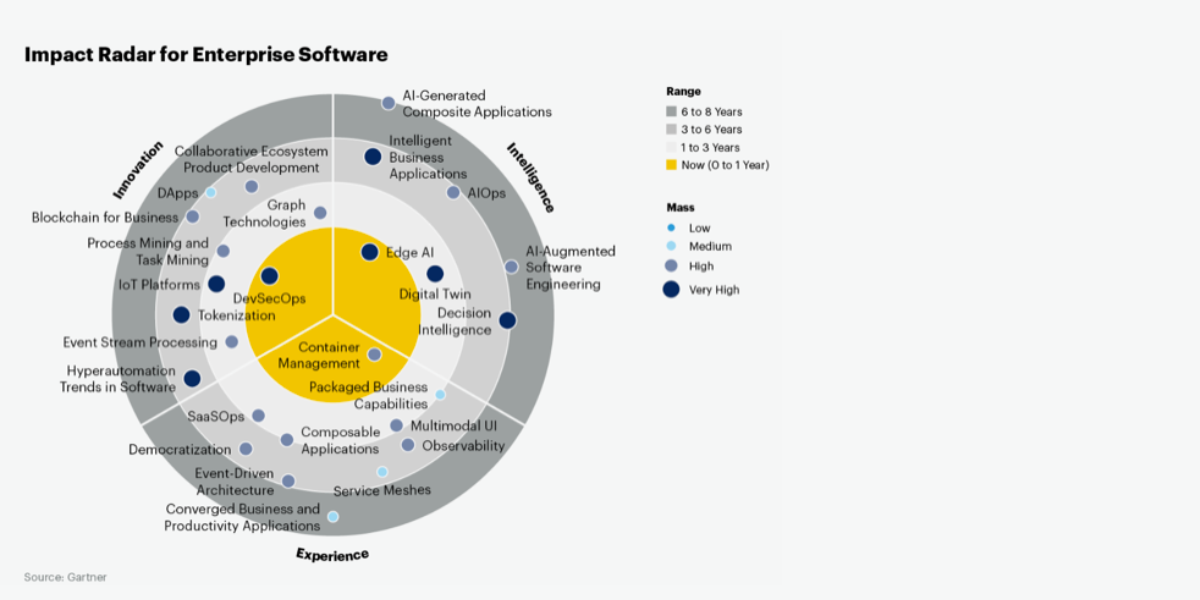 Gartner's Emerging Tech Impact Radar: Enterprise Software
According with Gartner "Enterprise leaders are rationalizing software investments by prioritizing software capabilities that improve business agility, operational resilience, and cybersecurity."  As a result companies have decided to invest heavily in DevSecOps. MergeBase is here to help to assist you on this journey. Discover how we can empower your DevSecOps efforts. 
New US Cybersecurity Strategy Calls for Software Liability
According to the White House's new National Cybersecurity Strategy, "too many software vendors ship with known vulnerabilities and insecure third-party components". In the future, vendors not following application security best practices will be held liable for leaving their customers vulnerable to exploitation.  
Company Live Events
Patching takes time, sometimes forever. What can you do now?
The frequency of software supply chain attacks has been increasing, and patching vulnerabilities can take a long time. With MergeBase's SCA Runtime Protection you can block Java libraries or functions and monitor third-party component functions to protect applications. In this webinar, appsec experts discuss the challenges of patching and how Java Runtime Protection can offer a solution.
Ready for amazing customer service?
Our professional team of industry and product experts is ready to understand your software supply chain security needs and guide you towards the right solution.

How can we help you today?